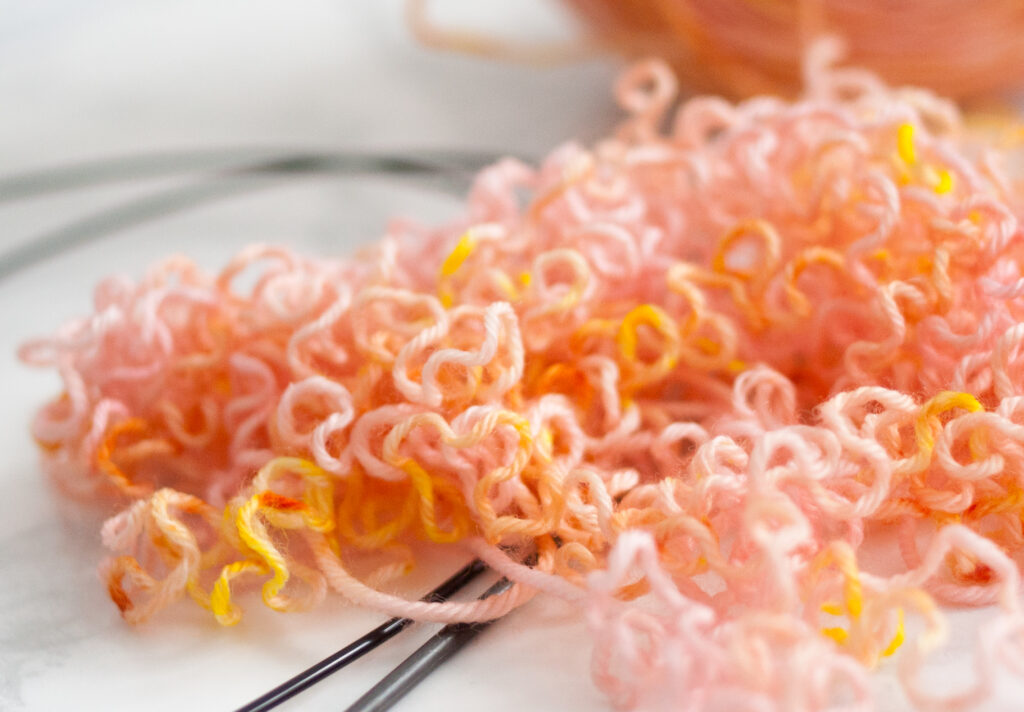 My life as a designer, one stitch at a time 🧶🐑🐤
Most read {Octobre}
Concordance, about the choice of wool for my brioche cowl
Surprise knitting, or how knitting sometimes makes a surprise appearance in children's books
All-in-ones, with an overview of my favorite needles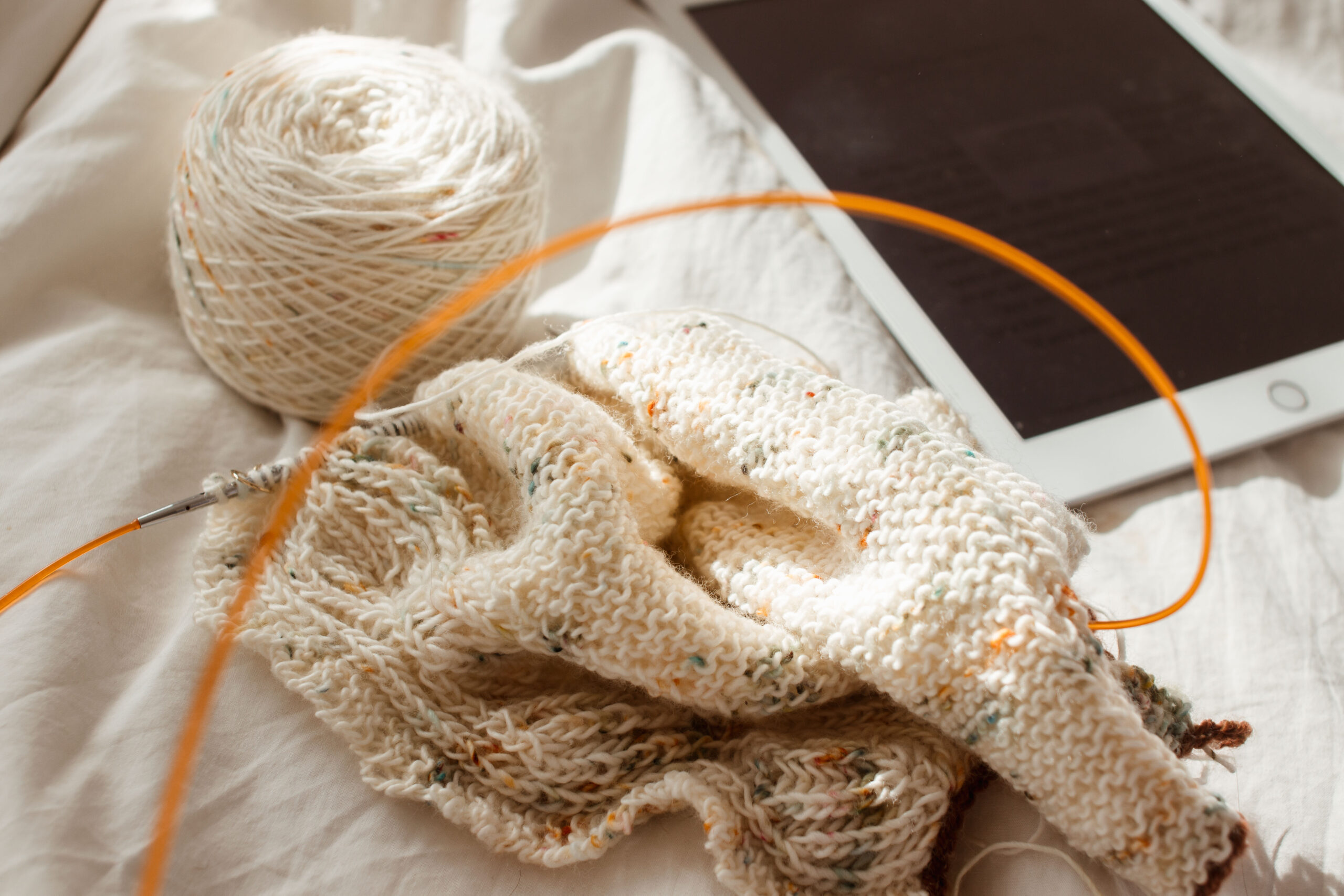 PS: I've had a few issues with my stats tool this month so these are only partial stats 😉
Currently…
Exploring:: The gradation of cardigans and sweaters (for children). It's a completely new world for me and I was a little overwhelmed for the first few days. As always, by taking things one at a time and doing, undoing and redoing, I'm getting there.
Trying:: New ways to share my work. Over the next few weeks, I'll be taking part in several bundles or grouped promotions. What is a bundle? It's an offer that brings together several products from different designers around the same theme. I'll go into more detail when the time comes (by the way, if you want to be notified with all the details, subscribe to the News from the Nest, my newsletter) but I can already tell you that there are some very nice courses, e-books or patterns included in each of them.
I'm reading :: A book that has nothing to do with knitting, namely "Les lois naturelles de l'enfant" by Céline Alvarez (*). The little one wants to learn to read, and she talks to us about it all day long! So I did a bit of research on the subject and found that Céline Alvarez's approach is the one that suits us best. We have already her letter box (*) and activity workbook (*) which were a great success with the little one, and I'm thinking of creating little books and reading material for the chick on themes she particularly enjoys, inspired by the work of @maitressemelanie and @laclassedemoscaia. If you'd like me to share them, feel free to leave a comment and let me know 😉
I celebrate :: The Calisson bonnet by @sokoknit. Knitted by @marjeeva during the pattern test, she gave it to him as a gift for Nora, Haimi's daughter. And to quote her: "I love it, it fits super well on his head which is not always easy because often it slips!!! 🤣"
Anticipating :: To launch my next tests. I'm currently taking stock of what's coming up in the weeks and months ahead. And I can't wait to work on some of the patterns that have been waiting too long. Lots of socks in the pipeline, but also shawls, a collar and … my first cardigan pattern! 🤩 If you're interested in taking part, you can read all about my tests on this page.
On my needles:: I've finished my Pommes de Pin cowl. I just need to block it and take a photo before I can wear it. This will wait a few more days until the chick returns to school. In the meantime, I've put together a first version of the children's cardigan I mentioned above in a yarn that my little one chose from my stash (she's even already spotted enough to make two sweaters for herself too by the way 😂). I separated the sleeves from the body last night and … it fits perfectly 🥳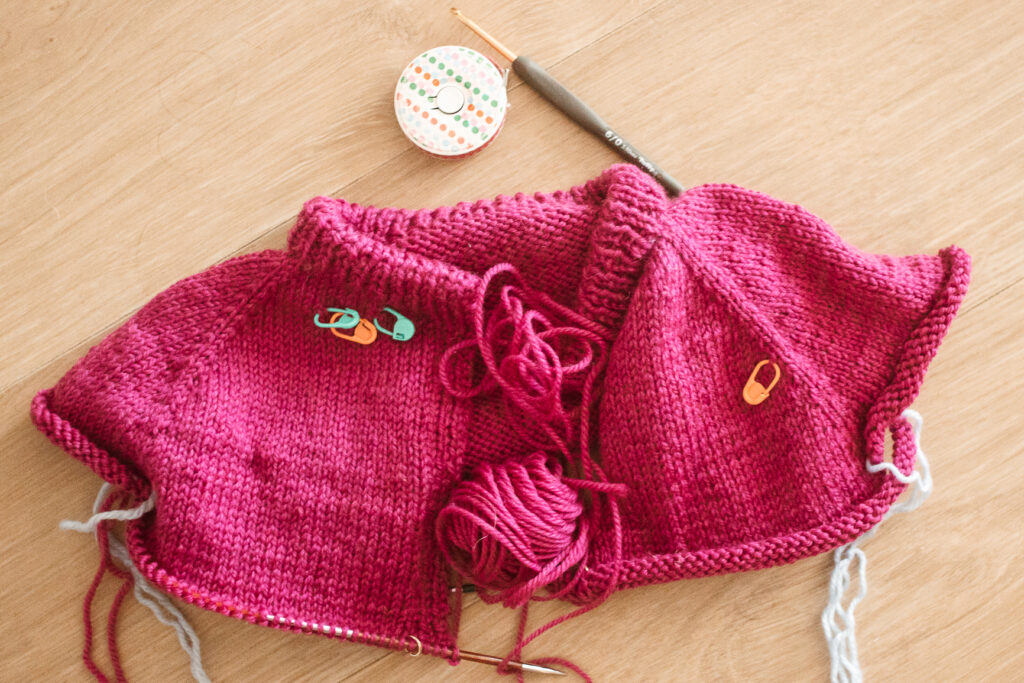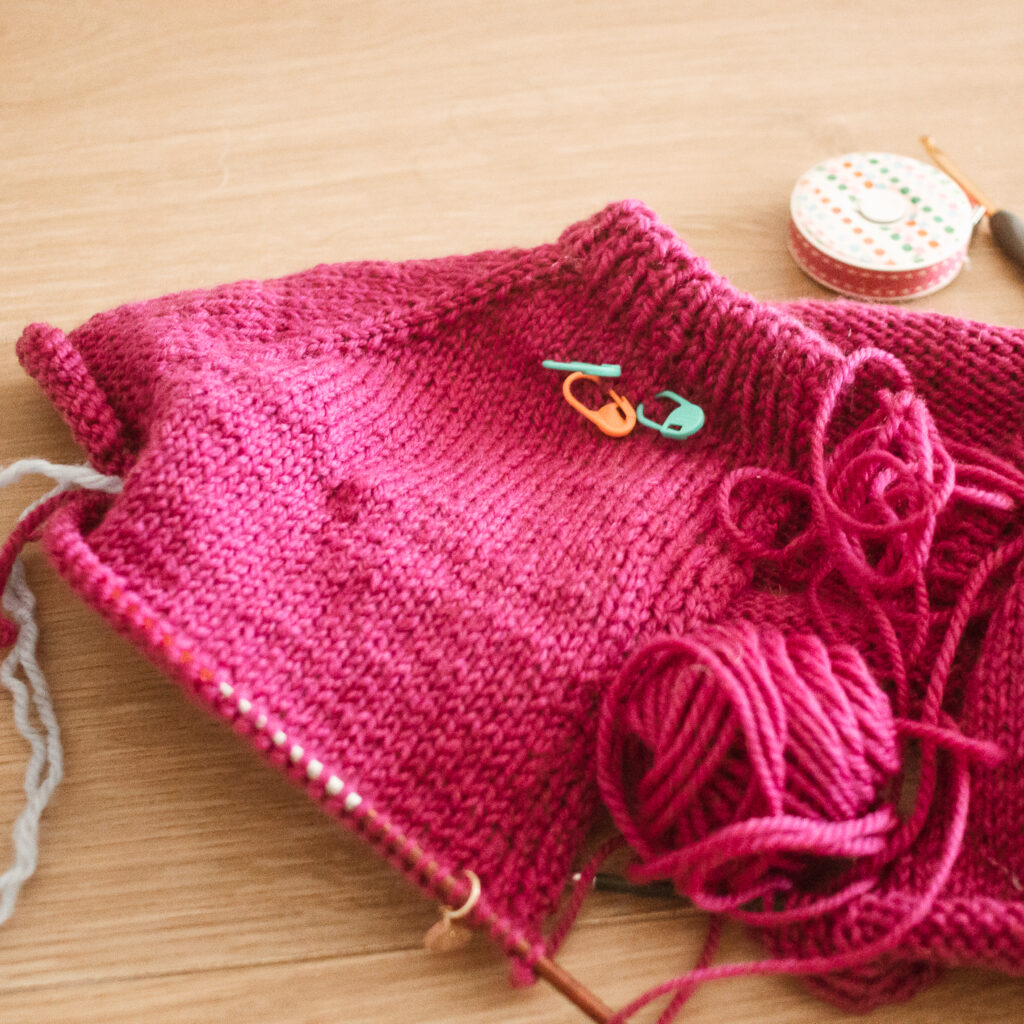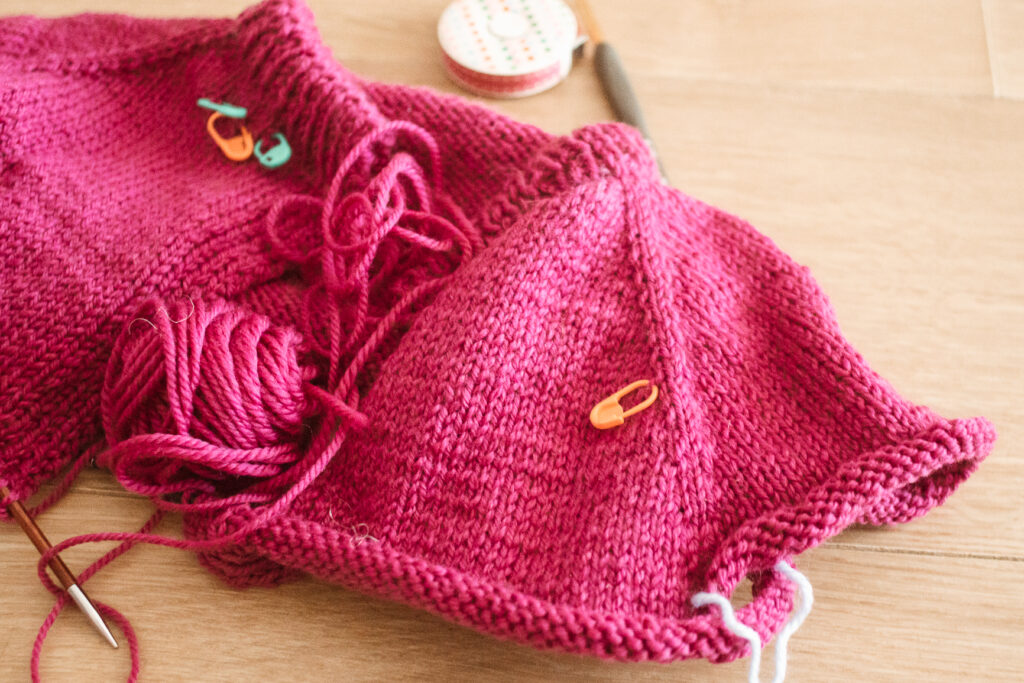 Do you know about this tutorial?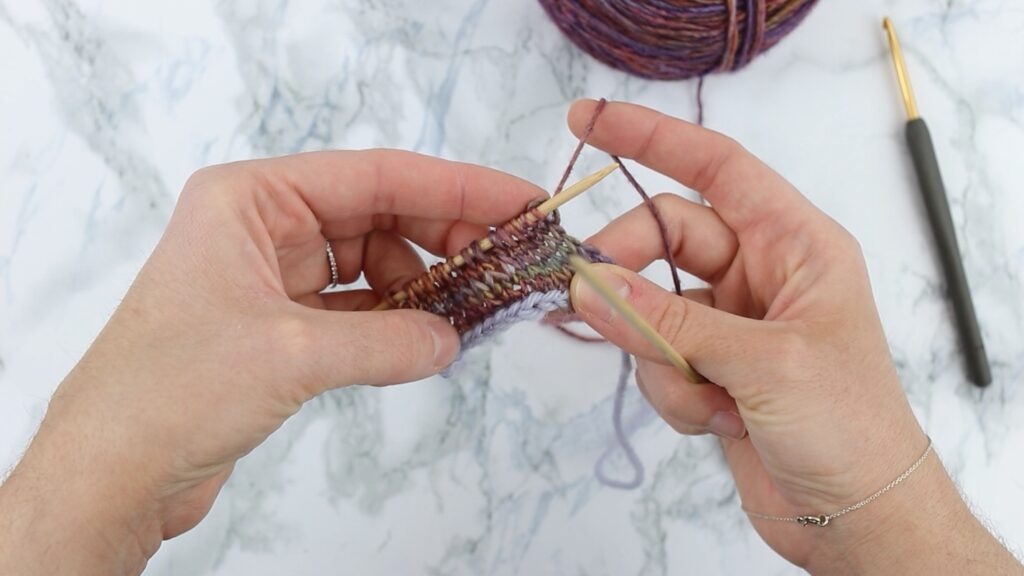 The purpose of this cast-on is to make it easy to pick up stitches at the cast-on edge when you need them. For example, to knit in the opposite direction as in the Aerial bolero, to close the loop of a cowl as in the Hanging Gardens, or to fold the knitting as in the border of the Calisson hat or in the collar of the little bird's vest.
Autumn, my favorite season, is more than just a transition. It's a time when flavors and textures mingle, which stimulates my creativity. Between the best fruit of the year (pears, apples, grapes, dates, citrus fruits, etc.) and knitwear to pull out of the cupboard, it's a little Christmas before time! If I could, I think I'd stay in autumn all year round. With all its little pleasures like hot chocolate, Chai Latte, foggy days, gallons of soup, snow, morning frosts, and long evenings perfect for knitting snuggled up under the covers, it's a perfect cocoon to recharge your batteries, giving way to inspiration and new knitting projects.
We had to wait until October this year for autumn to show its face, but it's finally here and I'm already bubbling over with ideas for the rest of the year to come! I've promised myself, however, that I'll keep my nose clean (as far as knitting is concerned, anyway) and finish the project I've got on my needles first (pattern writing included) before starting another. A real mono-project for once! How do you like autumn? What's your favourite season? Are you more productive in the colder months, or on the contrary in the summer months?
Good knitting,
Chloé
PS: This post is very much inspired by Rachel Hauser 's monthly article A Colorful Thread, which I love to read (the article and everything else on the blog!).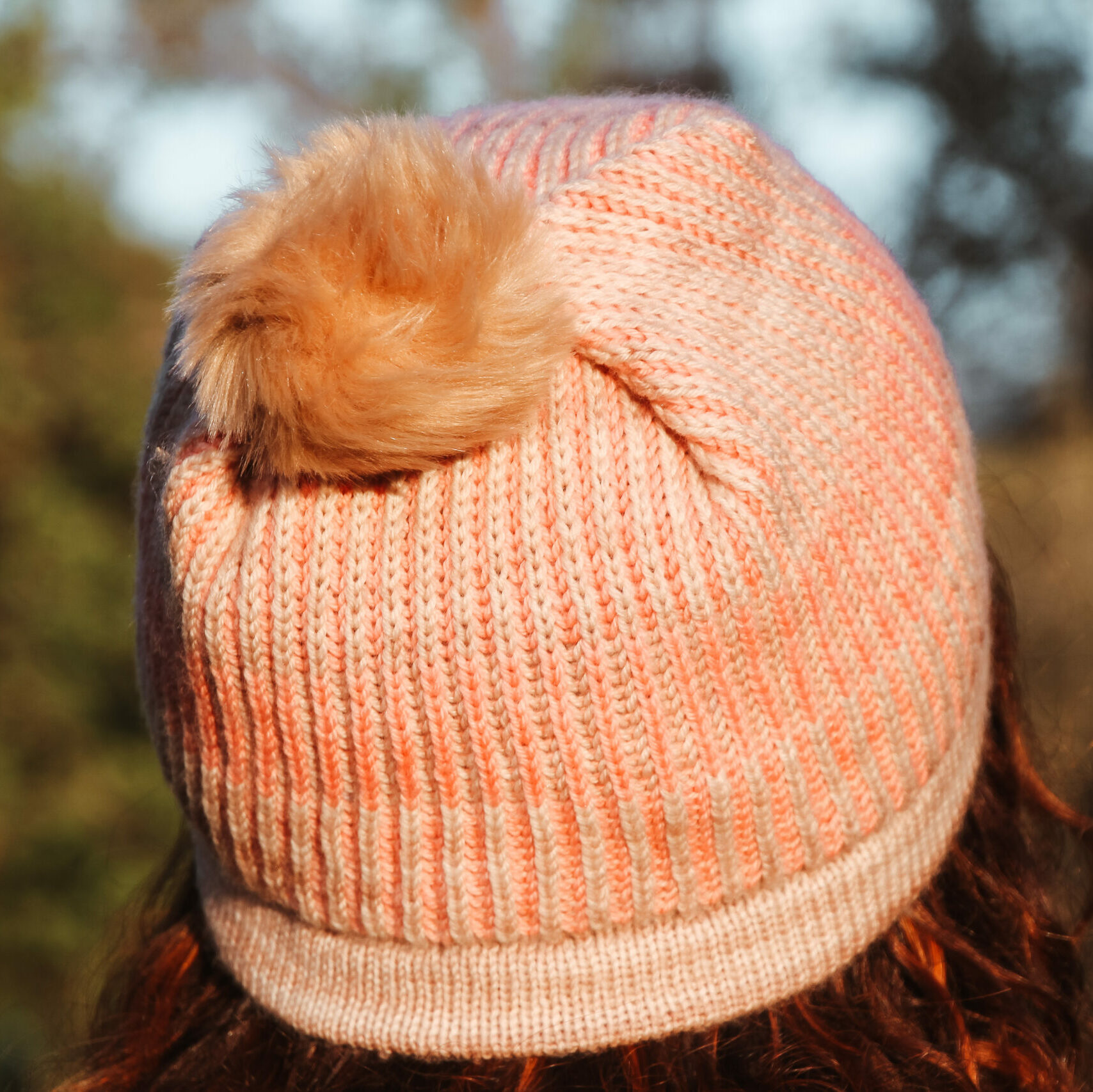 5,5 € 4,68 €
Calisson, pattern of the month
This pattern is specially designed for beginners in brioche stitch … and for all knitters who want to showcase their yarns without getting into something too complicated! It takes only a few hours to knit this little sweetness, available for young and old alike (7 sizes for head sizes from 41 to 60.5 cm / 16 to 24″).
If you're interested in the pattern, you can use the code NOVEMBRE2023 to get 15% off on Ravelry or my store until the end of the month (30/11/2023, 23:59 Paris time).