I don't have many baking tin in my cupboards because I like all-in-one ones. I think the ones I use the most are my glass baking tray (*), my cake tin (*) and my springform pan (*). I use them for cakes, bread, brioche, etc.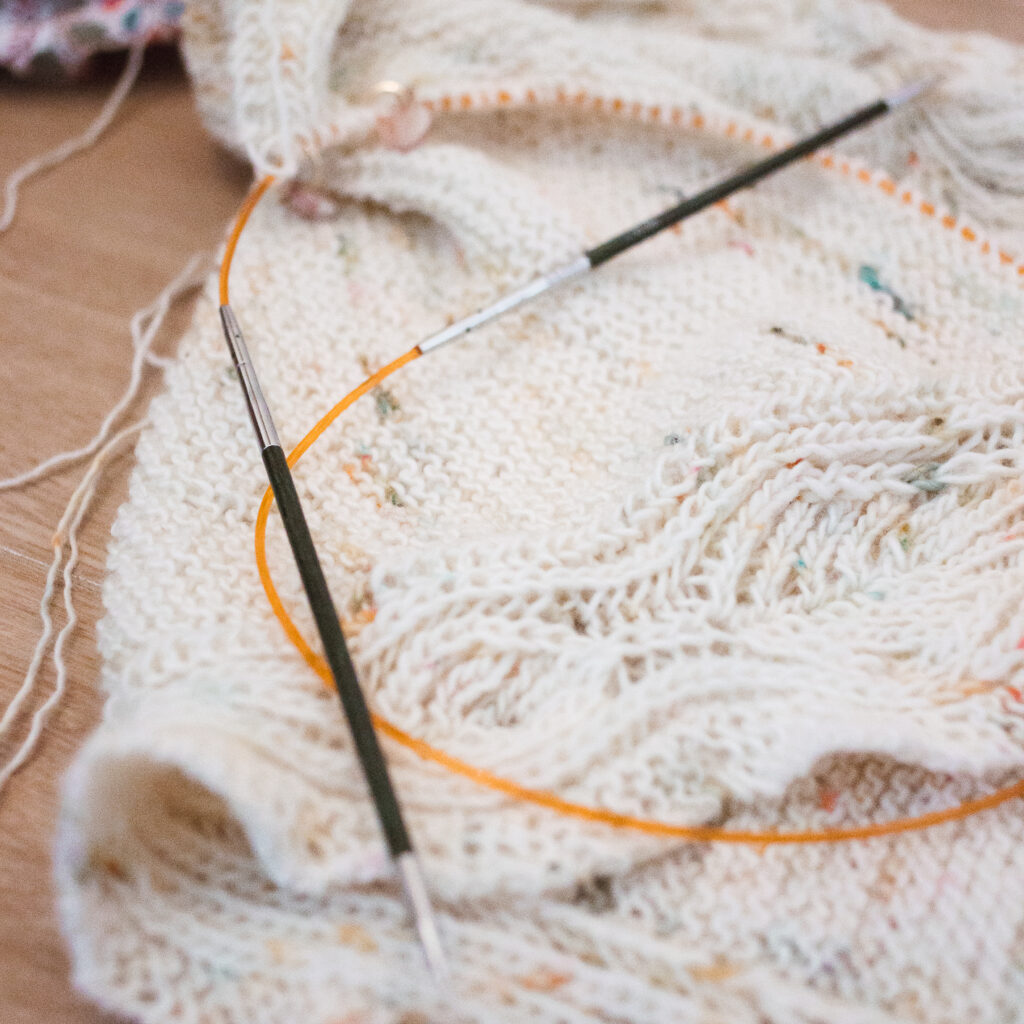 A bit like the interchangeable circular needles that can be used for knitting in the round, flat knitting, holding, temporary assembly, can be disassembled and reassembled as needed, and some have little holes for passing a life-line thread. Practical all-in-ones, aren't they?
Except that … I don't knit sleeves in magic loop. Socks yes, but not sleeves. I've tried, and the end result is projects that sit in my WIP closet for a long time (=years).
---
Subscribe to the creative diary
Knitting, crafts, recipes, … and glimpses of my creative life as designer.
Subscribe by clicking on the button below and receive email notifications.
---
Even though, theoretically, I'll only need a full set of my favorite interchangeable circular needles (* ; another of their advantages, once you've got the tips, you only need to buy new cables to extend your number of needles), this isn't actually the case and I need another plan for the sleeves.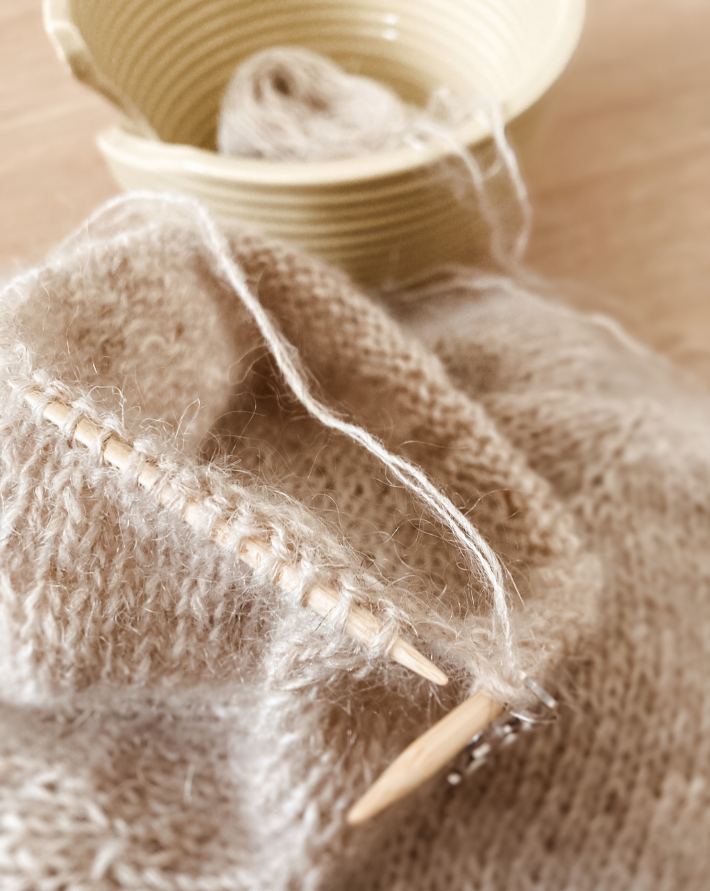 So I also have a complete set of double-pointed needles for the sleeves of children's sweaters and hats. And mini circulars (my favorites are Seeknit, which are technically mini-interchangeables, but since that's all I use them for and so had to buy everything else, it counts, doesn't it?) for adult sleeves…
To each his own, as long as it works, that's all that matters, isn't it? What are your favourite needles? Do you change needle type depending on what you're knitting?
* This article contains affiliate links. This means that I can receive a small commission if you buy products after clicking on these links, which costs you absolutely nothing and helps me to continue to be able to create and publish articles and patterns.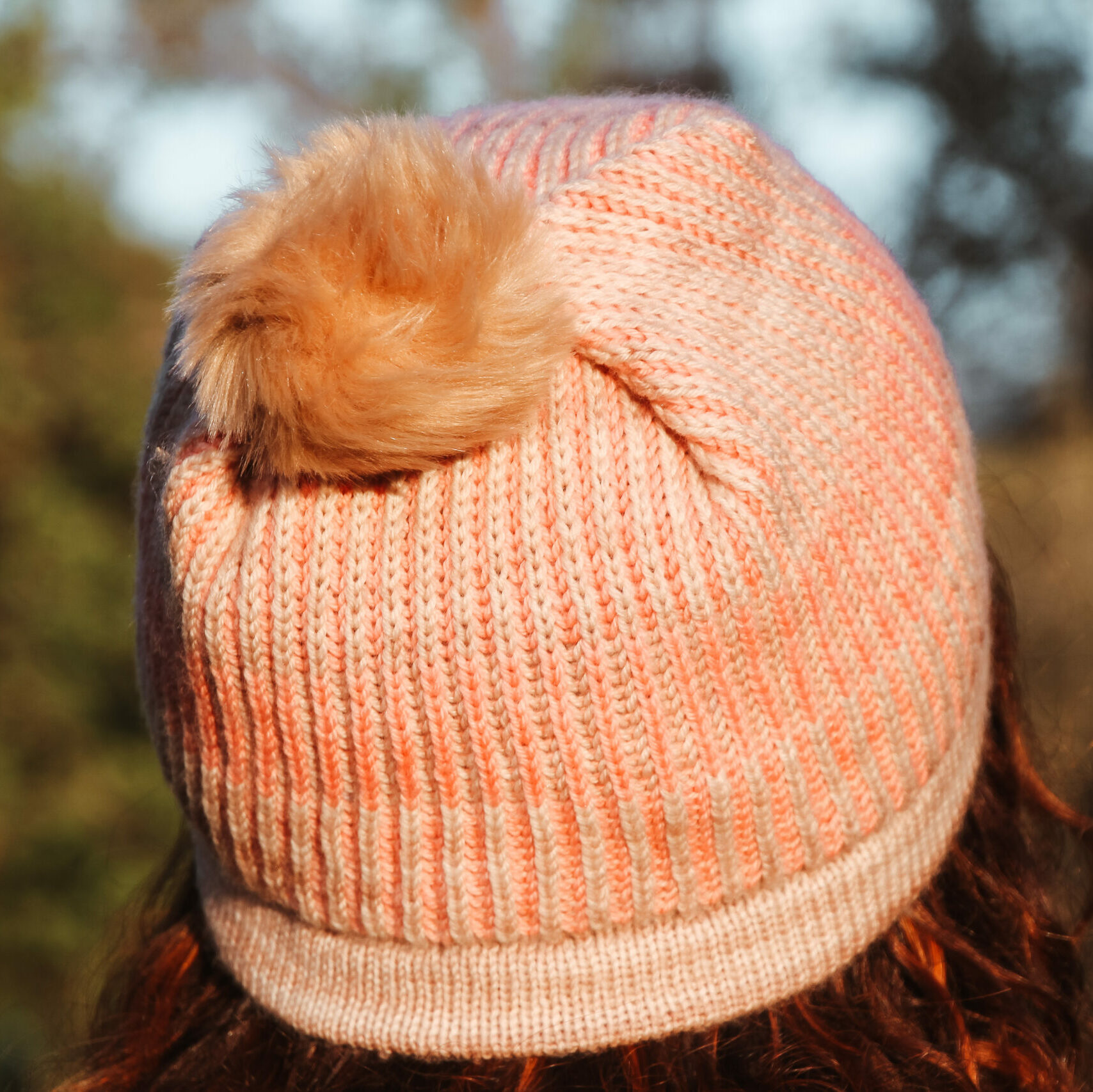 5,5 € 4,68 €
Calisson, pattern of the month
This pattern is specially designed for beginners in brioche stitch … and for all knitters who want to showcase their yarns without getting into something too complicated! It takes only a few hours to knit this little sweetness, available for young and old alike (7 sizes for head sizes from 41 to 60.5 cm / 16 to 24″).
If you're interested in the pattern, you can use the code NOVEMBRE2023 to get 15% off on Ravelry or my store until the end of the month (30/11/2023, 23:59 Paris time).