When I'm asked which is more useful, I usually reply: the ball winder. I had mine (*) for years before investing in a swift (*) and it's really a tool that I find indispensable when you want to use skeins.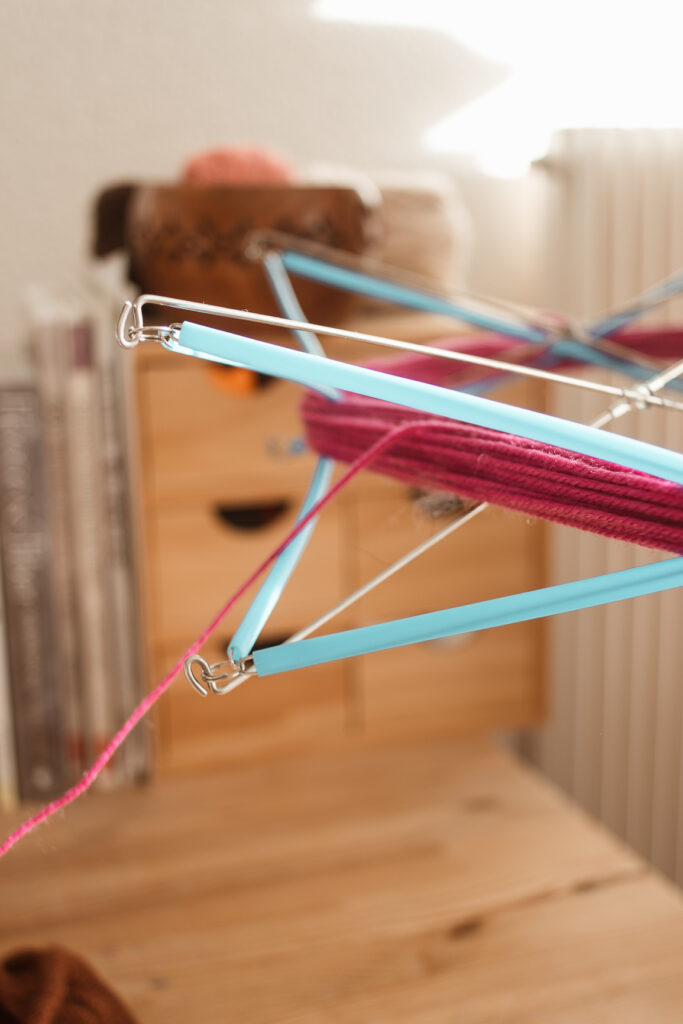 I know it's often advised to buy a swidt before you have a winder. But for me, the opposite is more practical. In fact, you can always tension your skein using arms, chairs, or even your knees (my favorite technique). On the other hand, making a ball of yarn often takes a long time, even if the skein is on a swift. Whereas with a winder, it's a matter of minutes. Which means more time to knit ?
---
Subscribe to the creative diary
Knitting, crafts, recipes, … and glimpses of my creative life as designer.
Subscribe by clicking on the button below and receive email notifications.
---
And it also makes for pretty "cakes" that stand on their own and don't roll all over the place. And they unwind out both inside and out. For the yarn cake psychorigid that I am (I'll tell you about it another day!), it's very pleasant ??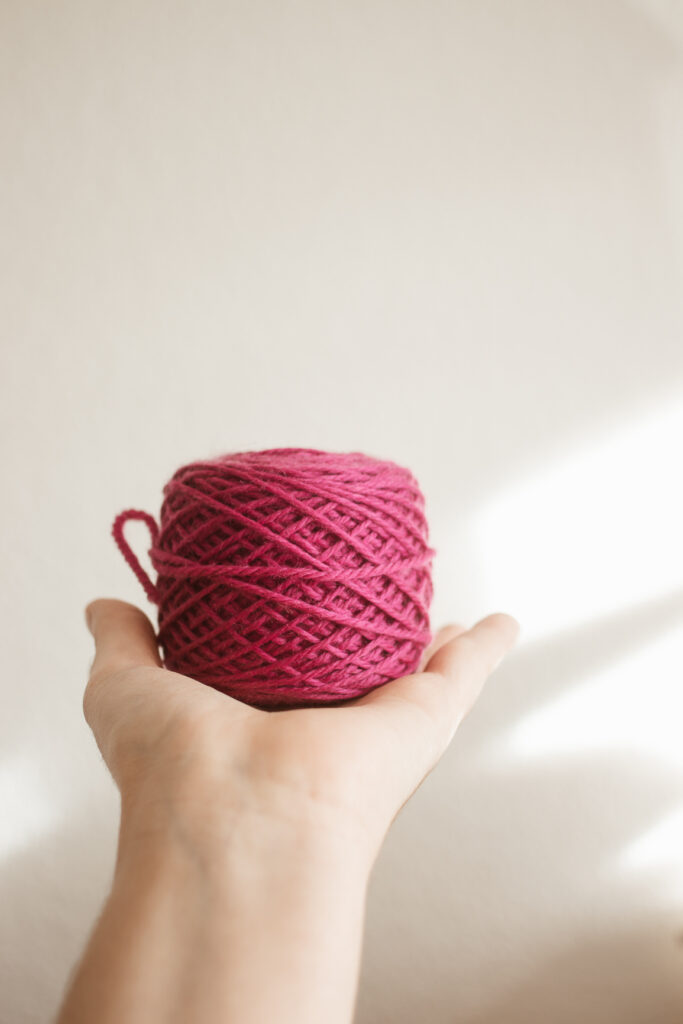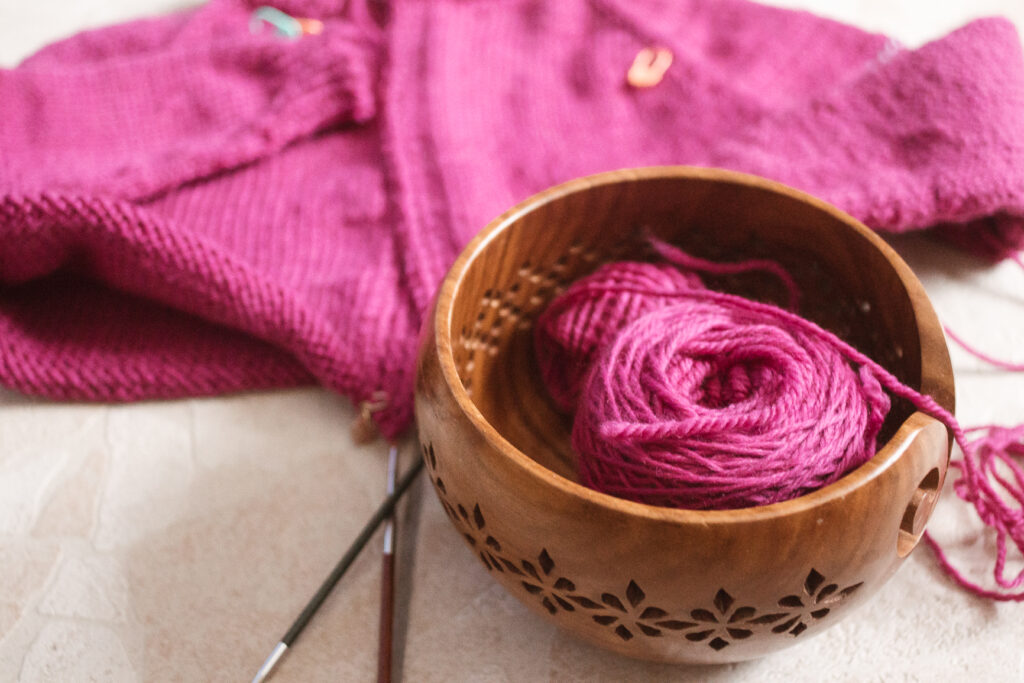 Several models are available. Mine is a basic white and blue (*) plastic model which I prefer to the white and red (*) model because it hangs lower under the table. I also prefer his movement and his winding of the yrn on the balls but as I said above, I'm a bit particular about this ?
In the future, I'd love to try out the wooden models (*) as I find them very pretty. They take up a lot more space than I have available for them at the moment so that will have to wait a little longer ?
Which model do you have? If you had to choose just one, would you choose the swift or the winder?
* This article contains affiliate links. This means that I can receive a small commission if you buy products after clicking on these links, which costs you absolutely nothing and helps me to continue to be able to create and publish articles and patterns.
IN BRIEF
- Pattern: children's cardigan, in writings
- Yarn: Rico Design Essentials Soft Merino Aran, colour 18
- Techniques: provisional cast-on, tubular bind-off